Salvēte omnēs!
This blog is now one year old! I am grateful for your support and readership and am looking forward to more posts in 2018. Today we're taking a look at Quizlet Live in the 'Resources & Variants' format. Quizlet Live is probably familiar to you, so the idea is for me to offer up something to make it easier for a teacher to implement in the classroom (resources), and provide options to help fit the activity with your class or help keep things interesting when returning to the activity over and over. Today's is a little light on the resources and a little heavier on the variants. For the original R&V post,
click here
. And if you are not familiar with Quizlet Live, check out Quizlet's official introduction
here
.
Resources:
All I've got is a
pre-made template
to use when keeping track of times within or between class periods. Yes, you can write this on the board too. But what if a little board-erasing bad guy comes along and wipes them away while you're not looking?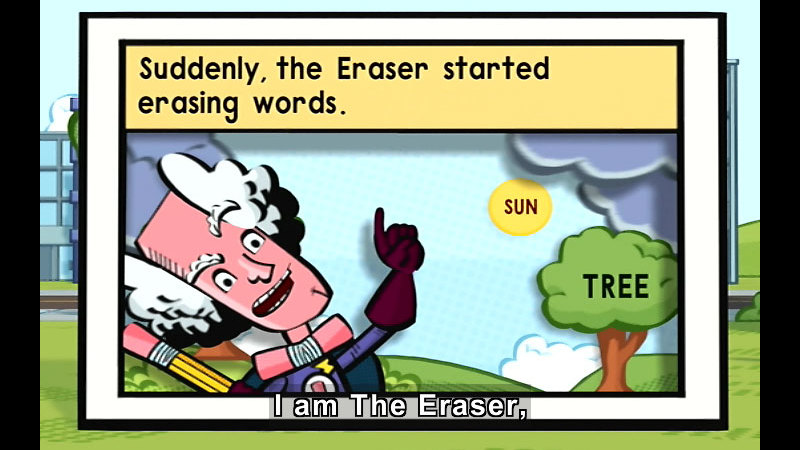 Also, I've got the scoresheet set up with a larger font (for projecting), with easy number formatting, and it should automatically highlight the best time in each row and in each column so it is easy to see who is ahead.
The template will automatically highlight the best score
N.B. - The only times I really use this template is when I'm playing '11', a more cooperative variant that was posted on
Quizlet's own blog
.
Gameplay Variants:
'11' - As I mentioned, I did not create this variant. If your students already know how to play Quizlet Live, it can take some retraining to get it right. The basic idea is that the goal of the class (not individual teams) is to get every team to have '11' questions correct in as fast a time as possible. You can frame it as either a competition against other sections of the same course (if you have them) or a challenge to keep improving. I love this twist for four major reasons:
It removes the sting of competing against all the students in the room and replaces it with cheering for everyone to do well.
It fosters the quality conversation and teachable moments that make this kind of cooperative gaming (like what Bob Patrick calls 'The Word Chunk Game"), so fruitful.
It keeps the replay value high for a Quizlet set because the class is excited to play again and demonstrate their growth rather than craving the novelty of a different challenge or activity.
It models a Growth Mindset for students.
'Silent Round' - The '11' Quizlet blog post showed this too on its version of the scoresheet. I don't play Quizlet Live this way often, but when I do, I provide students with scrap paper or sticky notes so that they do something to process. We then use those 'cheat sheets' of notes in other rounds.
'Magic Word' - This begins similarly to a 'Silent Round.' However, before the game, there is a 'magic word' posted on the board. Once a team correctly answers that word, they may begin speaking.
'Only Captain Can' - This is a variant on 'Magic Word'. The difference is that whomever clicks the 'Magic Word' becomes the team captain and that student is the only one who can speak, others must remain silent. This works at altering the dynamics of teams without having to reshuffle students around the room into new teams.
'Story Sequence' - This variant also requires a scrap paper or sticky note - teams must write down the sequence of words they answer. If they miss, they start the whole sequence again. The winning sequence gets put on the board and becomes a prompt to write a story. Some quick suggestions:
Of course the words can appear multiple times in the story, but their first appearance must match the prompted sequence.
I have found this works the fastest and best with partners writing the stories instead of groups of 3 or 4 as Quizlet Live requires.
You can play this as a race to finish as well, just know that the quality of the stories in that case will probably suffer.
In essence, this is a variation on One Word At A Time Stories and works well with the picture version too.
'Double Up' - This one can be very fun, but you need the right numbers in a class (something divisible by 4). I have done this successfully with 8 students and 16 students. You also need students with
two browsers
on their laptops or with two separate devices. Why? Because each student is two players! Caveat Temptor! So here's the steps:
Students login as normally, putting L (short for left) after their name
Students open second browser and login normally, putting R (short for right) after their name
You the teacher assign teams in advance, putting students in pairs.
You the teacher give each team a number.
You the teacher select the option that allows you to customize teams so students can login to the correct team together. Randomized teams won't work!
Allow students time to set up their screens so that they can see both their 'players' at the same time.
Start the game!
Here are some helpful images to guide you through, just in case:
Each student logs in as two players, left and right
Teacher selects 'custom teams'
students enter their team numbers so that their name appears twice on a single team
students set up their screens to show both players at the same time
Each student plays as two players in each round!
Option: You can also have them put S (short for
sinister
) and D (short for
dexter
) once students understand how to play this way.
Naming Variants:
Whenever my class plays Quizlet Live or Kahoot, they know that I will give them a formula to create an interesting name. I do this to encourage creativity, connect class to other topics, add some whimsy, and build search and thinking skills. Here is the format I almost always use:
Their name must start with the first letter of their first name
It must fit into a topic, like the name of a mountain or a type of candy
So a student named Freddie Jones might be named 'Fuji' in our mountain game or 'Fifth Avenue' in our candy game. Using the first letter helps me figure out who is who without using their real names, while using the topic helps students have a bit more fun with the sign-in process and gives them an outlet for expression so they don't try to do the 'naughty name' thing. If they find something they like, they immediately have great pride in it and most students enjoy their temporary name because of the
Name-letter Effect
. Occasionally, and depending on a little advance research on the topic, I may switch it to the first letter of their Latin name or the last letter of their last name.
Well that wraps this one up for now.